A Visit to Tuscany with Murano and Lime Wood Hotel
Last week Alan and I visited two of our Italian wineries, Tenuta Fertuna and Ciacci Piccolomini d'Aragona, with some of the team members at the Murano Group and Lime Wood Hotel. It was a very worthwhile and enjoyable visit, cementing the strong relationships between each of the wineries with our customers, as well as enhancing their knowledge of our wines.
Our first stop of the trip was to Tenuta Fertuna, set in the beautiful landscape of Maremma and only a 30min drive to the coast. After a long day of travelling and a few wrong turns along the way, we were welcomed at the new Osteria 1935 Restaurant, set in the hills of Giuncarico, with an aperitif of Bollinger Special Cuvée and/or Ayala Brut Majeur. We were treated to a range of the Fertuna wines during the meal, including the Pactio, Lodai and Messio in this order.
The next day we had the opportunity to explore the surroundings, venturing to a new plot where the vines were producing their first grapes worthy of contributing to a vintage. Almost on the brink of harvest, the grapes were very ripe and ready to be picked. Harvest will commence within the next few days. After a tour of the vineyards and winery, we sat down to a tasting of the full Fertuna range including their sparkling, Vento Mosso, and the new Vermentino orange which we expect to distribute in the UK soon. After lining our stomach with coastal Tuscan inspired food, it was then time for us to head south to visit our friends in Montalcino.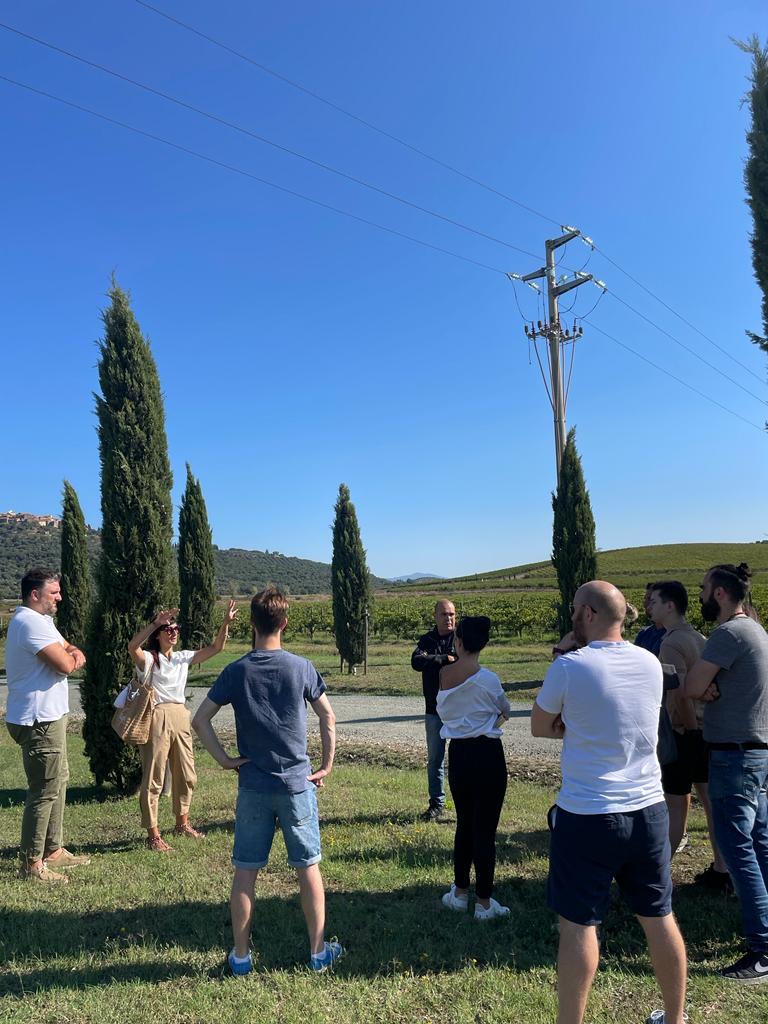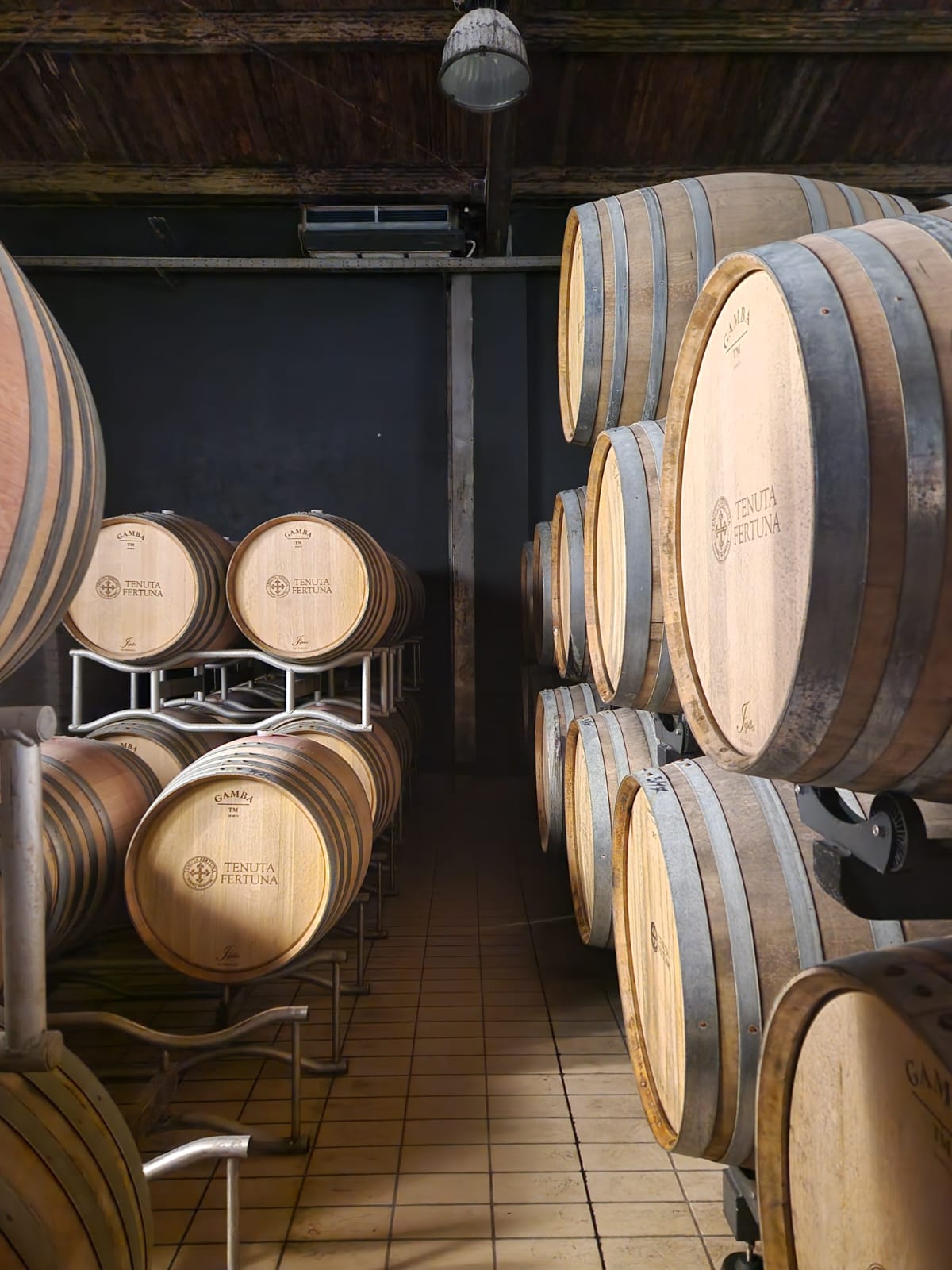 On arrival in the beautiful and historic town of Montalcino, we had a little bit of time to explore which involved a trip to the Tempio del Brunello, which brought to life the historic past of the Brunello producing region in an immersive way.
Our dinner for the evening was at Il Giglio Restaurant, based in the heart of Montalcino, and included authentic Tuscan game, locally sourced truffle and a delicious chocolate pudding that cleared everyone's plates. We were also treated to some of their finest wines selected by Alex Bianchini, including a 2013 Brunello di Montalcino and a 2001 Brunello di Montalcino Pianrosso. Nicoletta then hosted us on Thursday for a tour of their winery and cellars before giving us a tasting of the range.
It was a fantastic trip had by all and we very much look forward to catching up with the team at Fertuna and Ciacci again soon.