Vincent Wallays visits from Domaine Chanson!
This week Vincent Wallays has been in the UK to showcase the Domaine Chanson range. His visit started with a consumer lunch and tasting hosted by Mosse & Mosse in Suffolk with Rosie. Held in a marquee in Tim Mosse's garden, Vincent had the opportunity of meeting a number of Chanson clients and prospective clients.
Wednesday then involved a tasting with the Molson Coors staff and Iain in the Mentzendorff studio. The event had a great turn out and provided a relaxed atmosphere for the Molson Coors buyers to learn more about the wines. There was a range of knowledge in the room and Vincent was a great educator.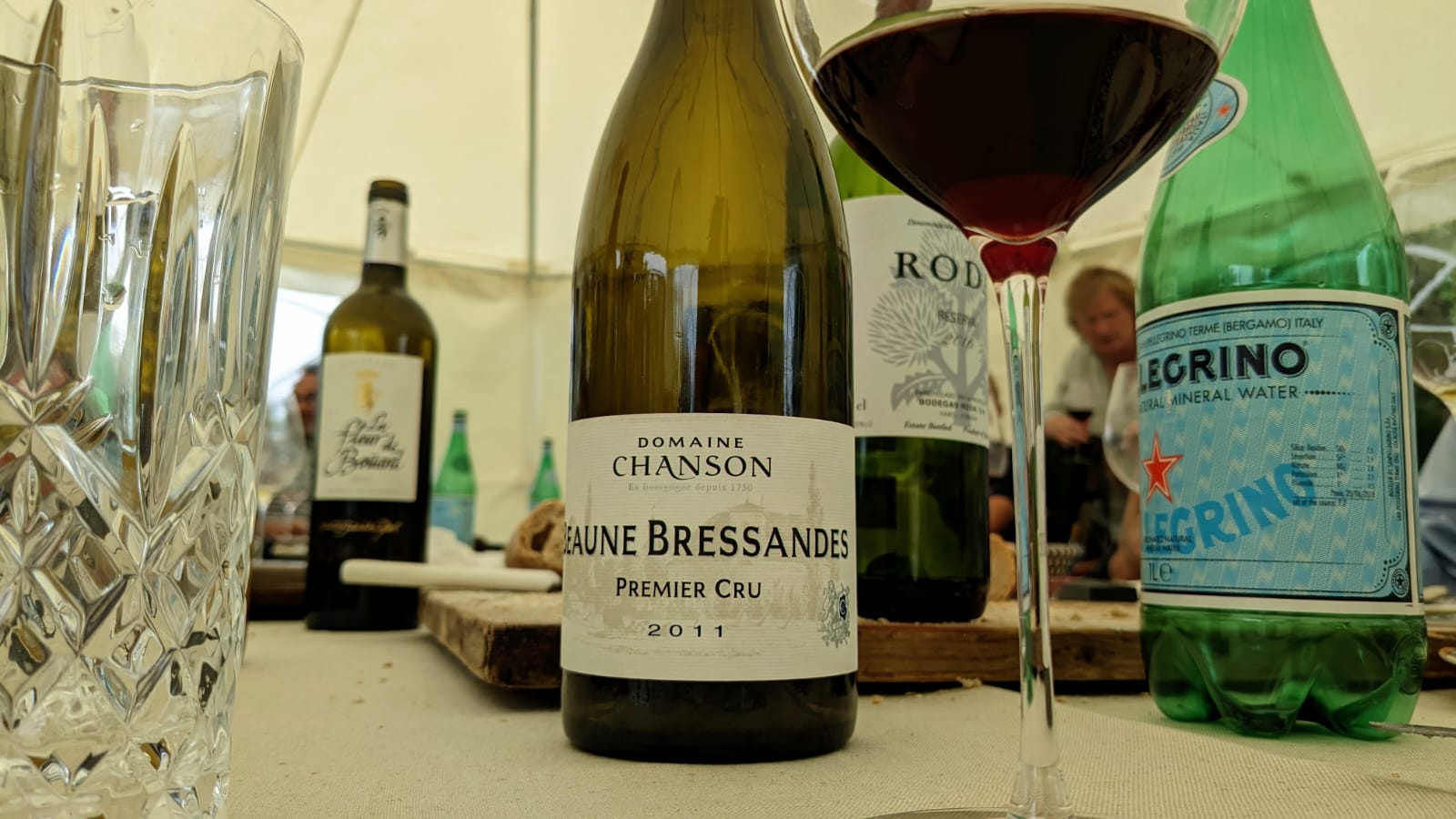 On Thursday, Vincent focussed his time in London with our DOT team visiting various customers. They visited RAC and the Nobu, and Vincent also enjoyed a lovely birthday lunch and tasting at 67 Pall Mall. Wines shown included Savigny-lès-Beaune 1er Cru Hauts Marconnets Blanc 2018, Maranges 1er Cru La Fussière 2017, Monthelie 1er Cru Le Clos Gauthey 2019, Beaune 1er Cru des Marconnets 2016 and Beaune 1er Cru Bressandes 2011.
There was a lot of keen interest shown in the new Domaine Chanson acquisitions in Rully and Mercurey. Exciting times to have more access wine and the opportunities that should open.