This week many of the Mentzendorff team headed out to the Loire Valley on a Sales Trip to visit Langlois-Chateau. En route, we hit a few bumps on road (quite literally), leading to a rescue mission on the side of the road to Sancerre. Fortunately, the French AA provided their strongest team member and we all watched in awe as a single man managed to change a coach tyre all on his own.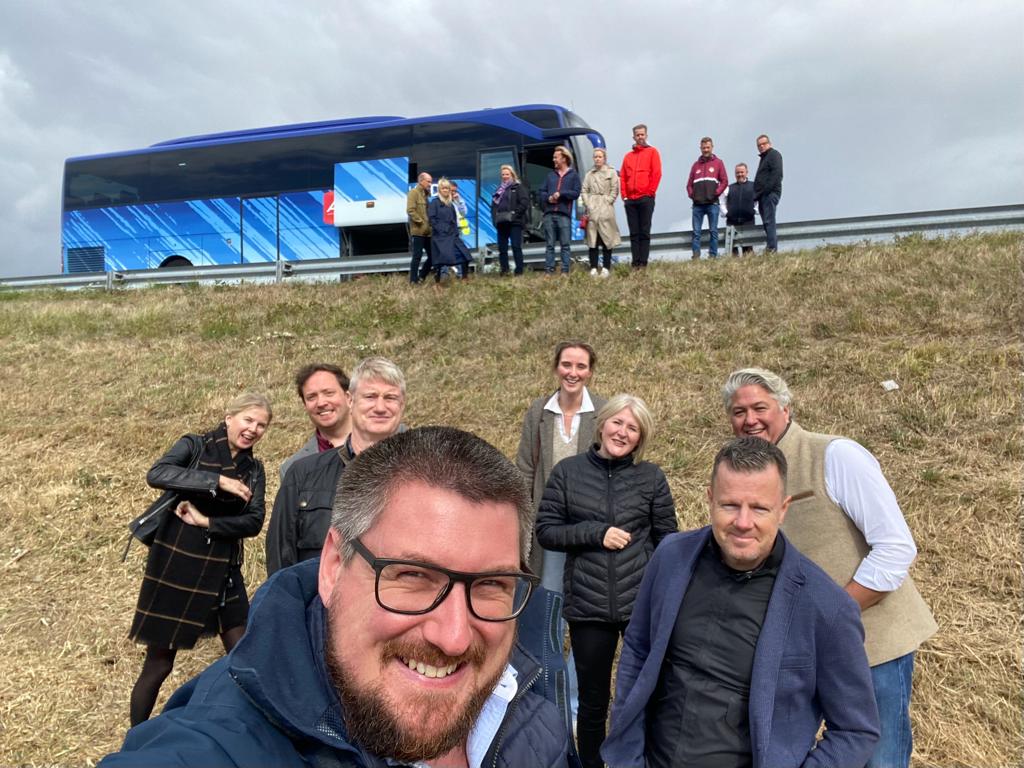 With a slight delay to our schedule, we arrived in Sancerre to be greeted by François and Laurent, the General Manager and Sales Manager of Langlois-Chateau. On arrival we enjoyed a tasting of four different Sancerre wines that the team had not yet tried before, along with some nibbles, including the local Chavignal goats cheese. After the long journey it was just what we needed to refuel before having a tour of the current Hubert Brochard winery. As François and Laurent explained to us a bit more about the terroir and region of Sancerre, we looked out onto the beautiful landscape of Les Monts Damnés. The soil is made up from a mix of clay and chalk and the location of the winery is quite steep in comparison to other areas of Sancerre.
On our first evening we were wined and dined to a beautiful seven course meal at La Tour Restaurant in Sancerre, each dish thoughtfully paired with a Langlois-Chateau wine. It was a special treat that we all very much appreciated after our long day of travelling.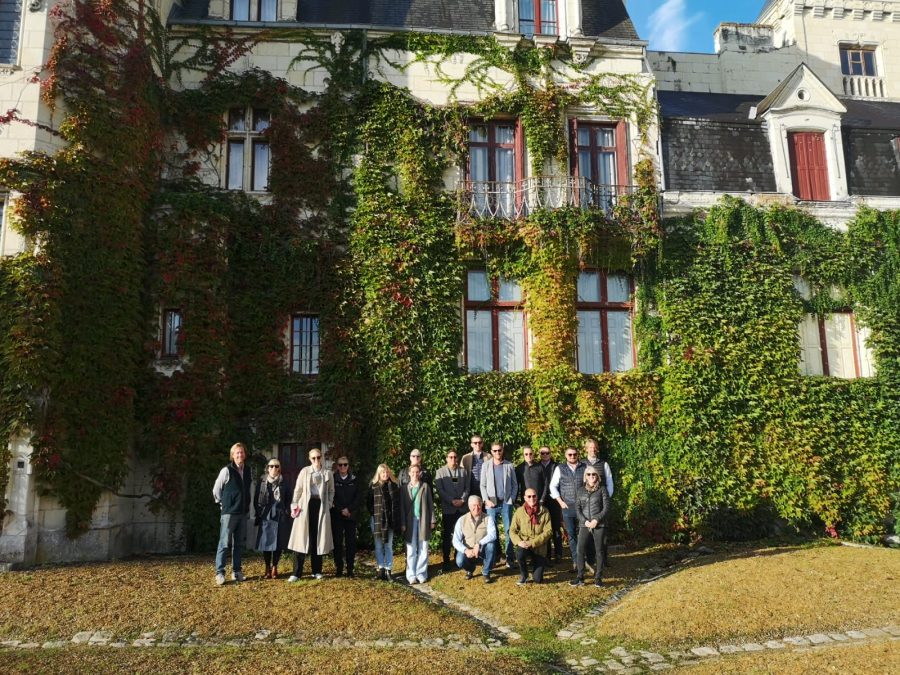 The next morning, our weary eyed faces woke to quite a moody Sancerre landscape and set off early for Fontaine Audon and Chateau de Thauveney. It was great to hear that at Fontaine Audon they had a good 2022 harvest. The terroir of the region is full of flint which gives a special character to the wines produced, and also ensures lots of minerality. They are also on track to obtaining their first fully organic vintage in 2024. When visiting the Chateau de Thauveney, the historic nature of the sight was apparent. On the plot of land there is a castle dating back to the 17th century which is currently undergoing renovations to be made into a private property available for rentals. The winery itself is also positioned in an old chapel.
We then set off for Saumur to the home of Domaine Langlois-Chateau. We enjoyed a tour of the winery and cellars, learning that at Langlois-Chateau, they maintain a high level of control during the pressing process to create a particular style of crémant. They also handpick 95% of their berries to ensure high quality juice and age it on the lees for a minimum of two years, for a finer and more complex wine- this is a whole year longer than the general rule for crémant. We spent our evening on a river boat on the Loire, sipping on Langlois-Chateau wines paired with an informal BBQ.
On our final morning, we were able to take advantage of the dry weather and stroll around the Langlois-Chateau vineyard positioned above the winery. Harvest being complete, the vineyard was peaceful and we took in the breath-taking views of the King's Valley and The Garden of France. To end the trip, we were taken to the Cadre Noir Equestrian School of Saumur, where we watched an impressive display of dressage performed by the horses and the riding masters.
What a fantastic trip it was. Many of the team had not visited Langlois-Chateau before so it was great to learn and see what projects they have on the go. They have big and exciting plans for the wineries in both Sancerre and Saumur which we cannot wait to see materialise. We wish them well for the future and look forward to the hearing all the updates.