Champagne Bollinger Celebrates 60 Year of James Bond
As Champagne Bollinger celebrates 60 years of James Bond, the Burlington Bar has opened a Bond inspired installation to commemorate this momentous milestone anniversary. The installation features an eye-catching centrepiece of a revolving gun barrel with one of the 25 limited edition, 2007 vintage, jeroboams glorified at its centre.
Drawing inspiration from the 1962's Dr. No's iconic opening sequence the colourful installation immerses guests into a world of Bond, where they can enjoy a glass of Champagne Bollinger in the relaxed setting, reminiscent of Madame Bollinger House in Ay, while taking in images of Bollinger's most celebrated moments on screen.
The unveiling of the Burlington Bar coincided with a host of Bond celebrations including the Sixty Years of James Bond Auction where the limited edition 2007 Cuvée was unveiled. The vintage was designed with a spectrum of colourful dots, to be a vibrant drink that embodies the enduring partnership between the Maison and 007.
Having been released in very limited volume (only 25 jeroboams to represent each of the 25 James Bond films that have spanned the past 60 years), each bottle is presented in a special edition, premium Globe-Trotter case and numbered 001 to 025.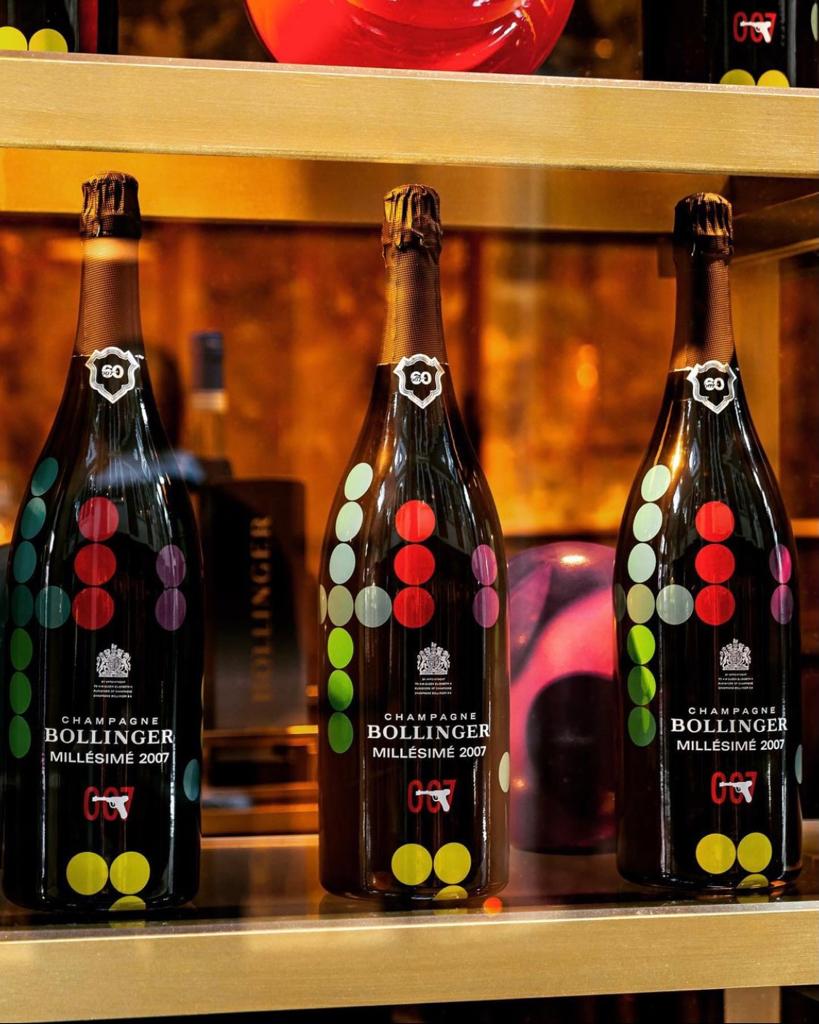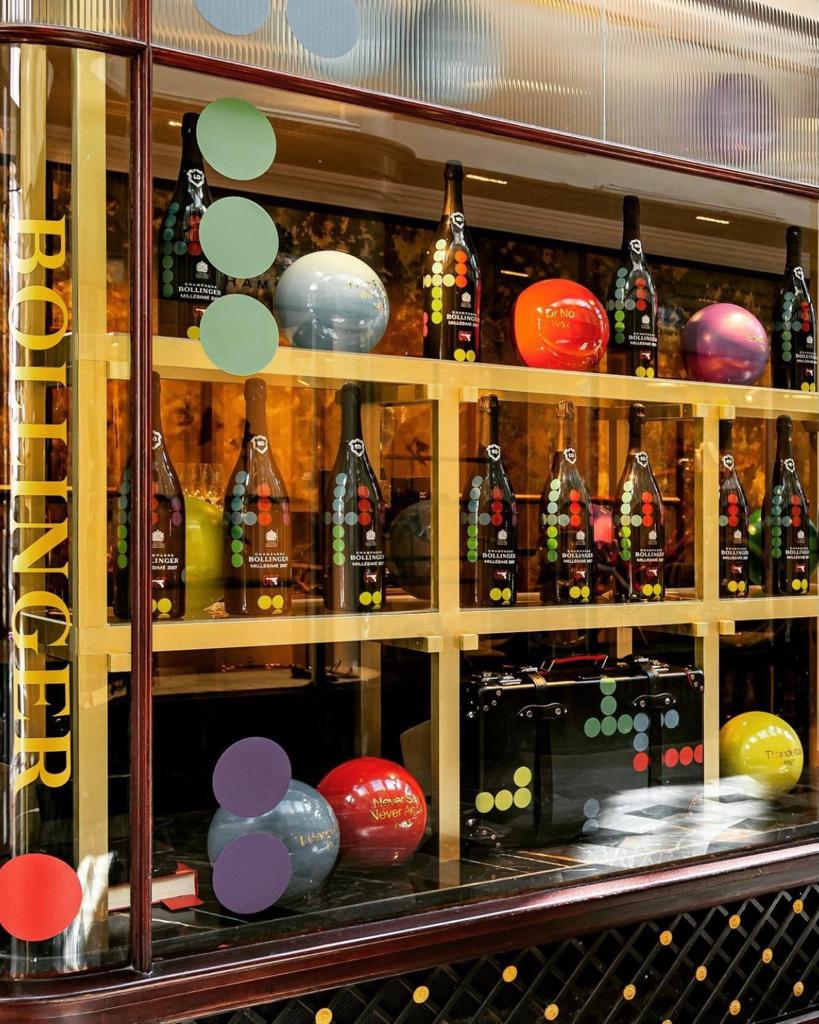 The vintage itself has a prestigious identity that makes for a rare tasting experience, having been hand-picked and vinified in wooden barrels, before being aged in the Champagne Bollinger cellars for 14 years and finally riddled and disgorged by hand.
As a true collectors piece, this premium vintage joined the many iconic items from the Bond archive that were sold at auction. The Christie's and EON Productions Charity Auction held on Wednesday 28th September realised a staggering sum of £6,103,500 which will benefit the 45 chosen charities.