A Dinner to Remember – Piazza Duomo ***
Entering a blush pink dining room with 3* Michelin Stars on the wall in the heart of Alba; here, you'll find Executive Head Chef Enrico Crippa and his team creating the most astonishing dishes, presented by some of the best front-of-house teams in the world.
Our host, Mattia Pagliasso from Ceretto, talked us through everything there is to know about the brand, its wines, and its locations and, of course, paired each dish with his best wines.
We were all in good hands, to say the least!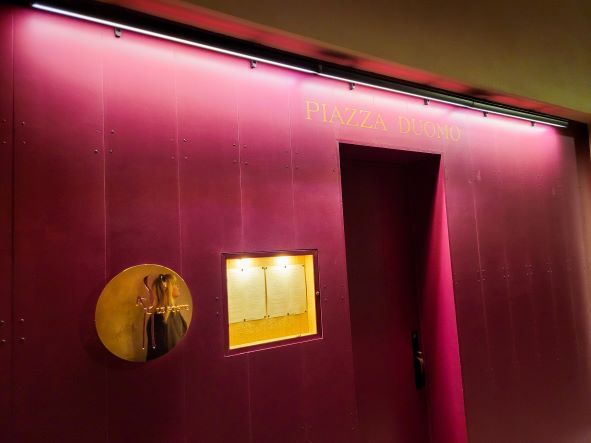 The evening started off with Ceretto Barolo Chinato Vermouth "Aperitivo of Turin", together with Winegrower's salad- what a way to start the evening!
First wine of the evening: Ceretto Barbaresco Bernadotte 2010. This was paired with Snail & Polenta: all herbs, plants, salads, and flowers are all Estate Grown. Enrico, with his three gardeners, forages the land daily, to collect only the freshest ingredients. This ensures only best quality foods are served, and the attention to detail is impeccable.
Paired with Ceretto Barbaresco Asili 2016 En Magnum & "Bricco" Asili 1999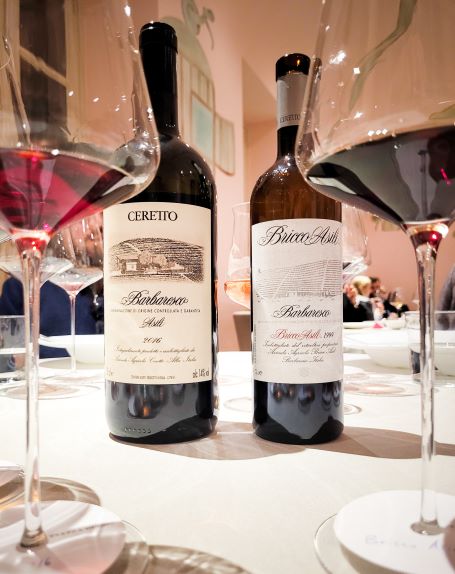 In the midst of Truffle Season, there were never a shortage of shaved White Alba Truffle served on our dishes…
Cardoons & Cardoons: Paired with Ceretto Barolo Brunate 2013
A match made in heaven …
Lamb and Chamomile: Paired with Ceretto "Family Wine" Barolo Cannubi San Lorenzo 2010 en Magnum.
We finished the evening with Panna Cotta Matisse and Ceretto Moscato d'Asti 2013.
It was a night that will live in our memories for a very long time.