The Delamain Bar at The Cognac Show
Last weekend, the Cognac Show returned after two years of showing from a new venue at the wonderful Glaziers Hall in London Bridge. Delamain had pride of place in the Library room. The room was transformed into the Delamain Bar in all its Delamain Blue glory. We were proud to showcase the flagship Delamain Pale & Dry XO and, for the first time at the Cognac Show, a selection of the Pléiade range, a limited release of single-cask bottling of the gems from the Delamain cellars.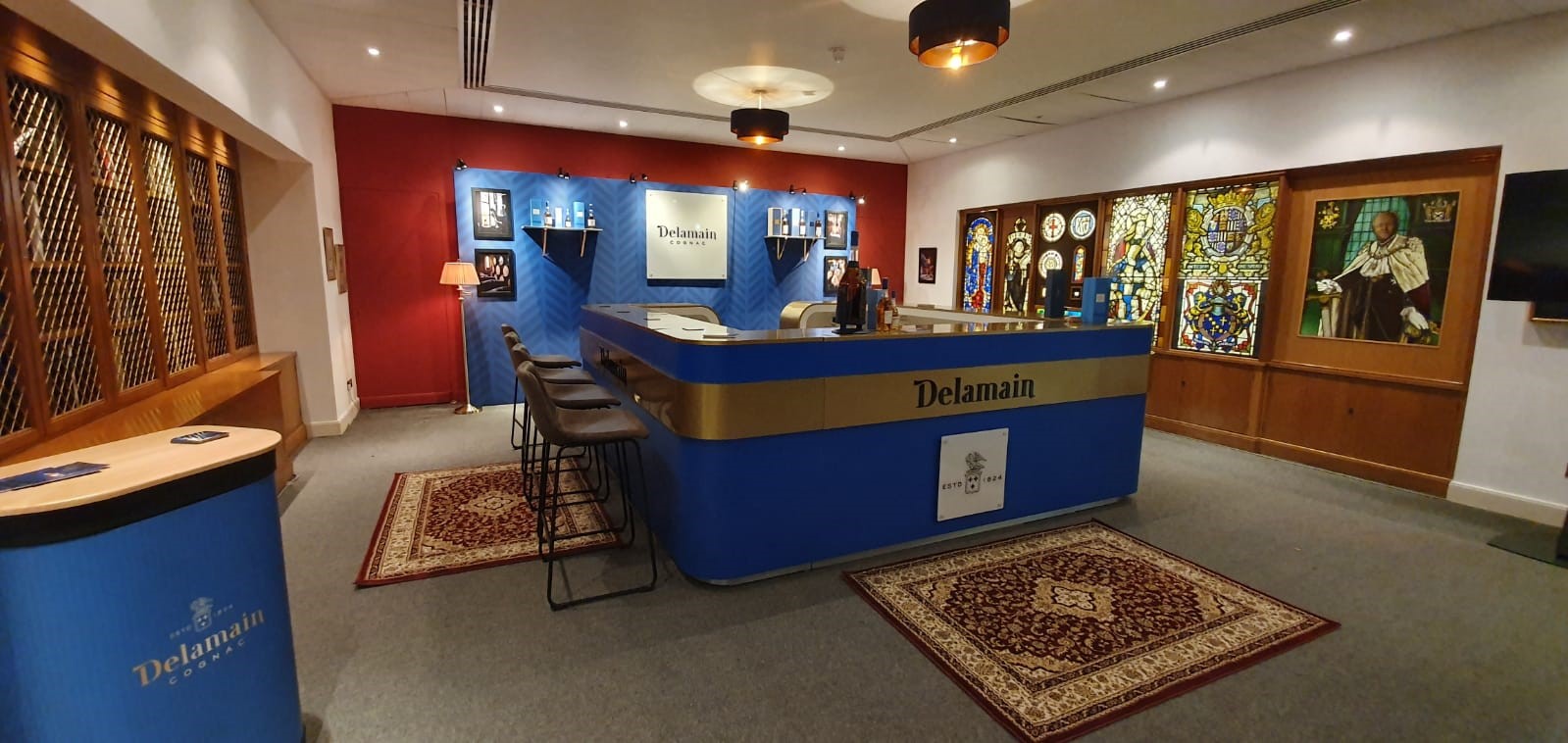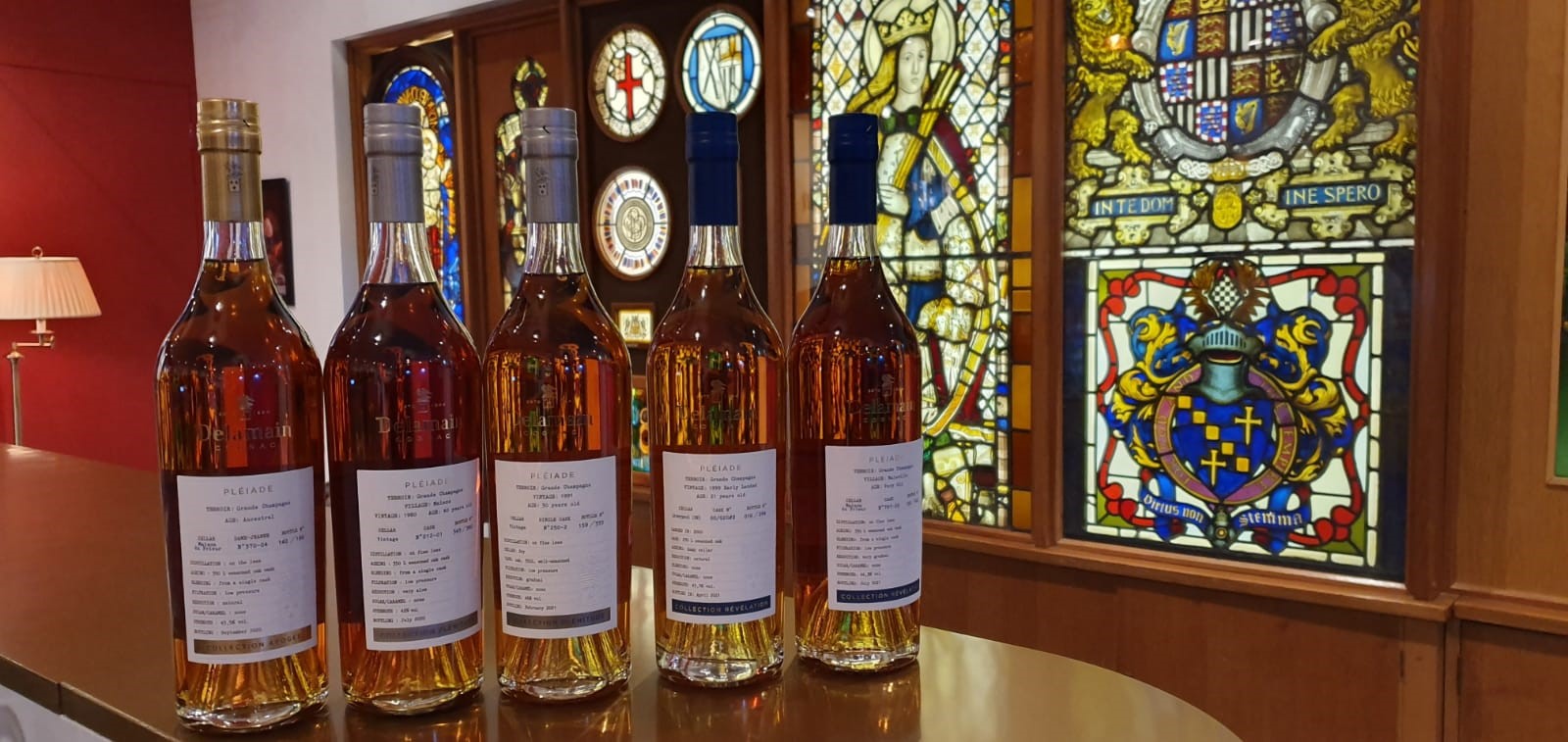 The room was framed with the cosy backdrop of the plush library room, furnished with leather chesterfield sofas and stools and soft golden lighting. The talented Clement-Smith Duo provided soothing ambient Jazz. But overall, the most important part was our guests, both trade and consumer, who visited our stand to taste our Cognac, either to visit an old friend or to discover the amazing, world-class luxury Cognacs from the house of Delamain. See you all again next year!