Introducing Bollinger PN TX17
We are pleased to announce the launch of the third edition in the Bollinger PN range, PN TX17, showcasing the specific characteristics of the Tauxières terroir, the main cru of its blend.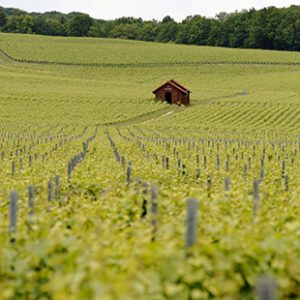 Bollinger PN, made exclusively from Pinot Noir, has been crafted by the House to express its unique vision of this specific grape variety. A predominant grape across the range, Pinot Noir is the pillar of the Bollinger style, and the House has forged its reputation by showcasing this variety. Bollinger PN embodies the ambition to bring to light the variety of expressions of Pinot Noir by selecting the finest varietal from several terroirs, each contributing a unique component to the overall taste.
The significant proportion of Tauxières in this edition's blend brings the characteristics of the Pinot Noir grown in this terroir to the wine: tension, precision, and complexity. Wines from reserve magnums were added to create aromatic synergy and bring further complexity to the blend.
The aroma of this edition of TX17 is first characterised by notes of dried flowers, joined by aromas of tobacco and mocha. The nose is sophisticated, subtle, and complex, rounding off with notes of liquorice and dried fruit. The palate is fruity and highly refreshing, with notes of apricot, peach, and exotic fruit, followed by flavours of acacia honey and spices. A lively, linear wine with great clarity.